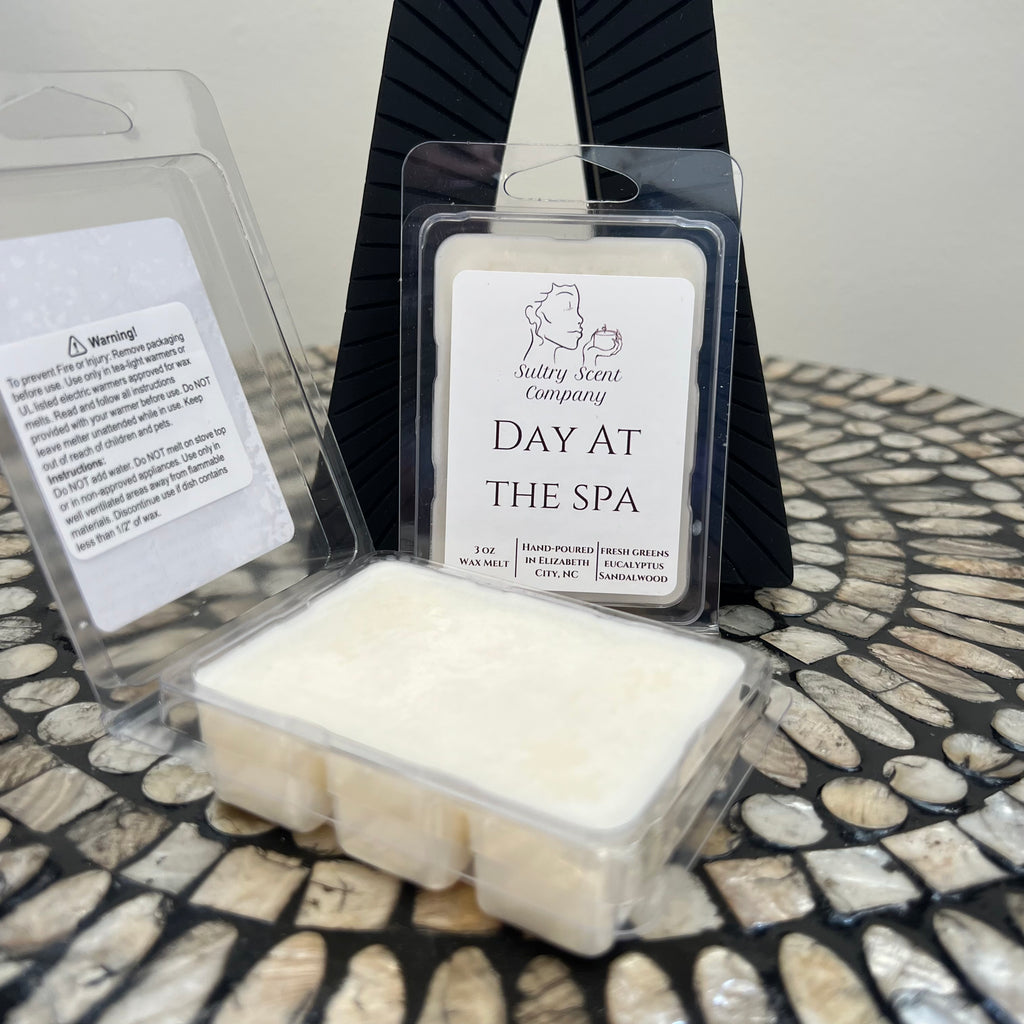 Day at the spa wax melt
$6.00
Create a spa-like atmosphere in your own home with our Day at the Spa wax melts. This soy wax melts contains both the lively and calming fragrances of fresh greens, eucalyptus, and sandalwood!
Ingredients:
- High-Quality essential oil-infused Fragrance Oils
- 100% handmade with soy wax

Net Contents: 3 oz.

Directions for use:

Remove the desired amount of wax melt from plastic packaging and place it into a wax melt warmer. Enjoy the long-lasting scent as the wax melts. Replace wax melt once you can no longer smell the scent.