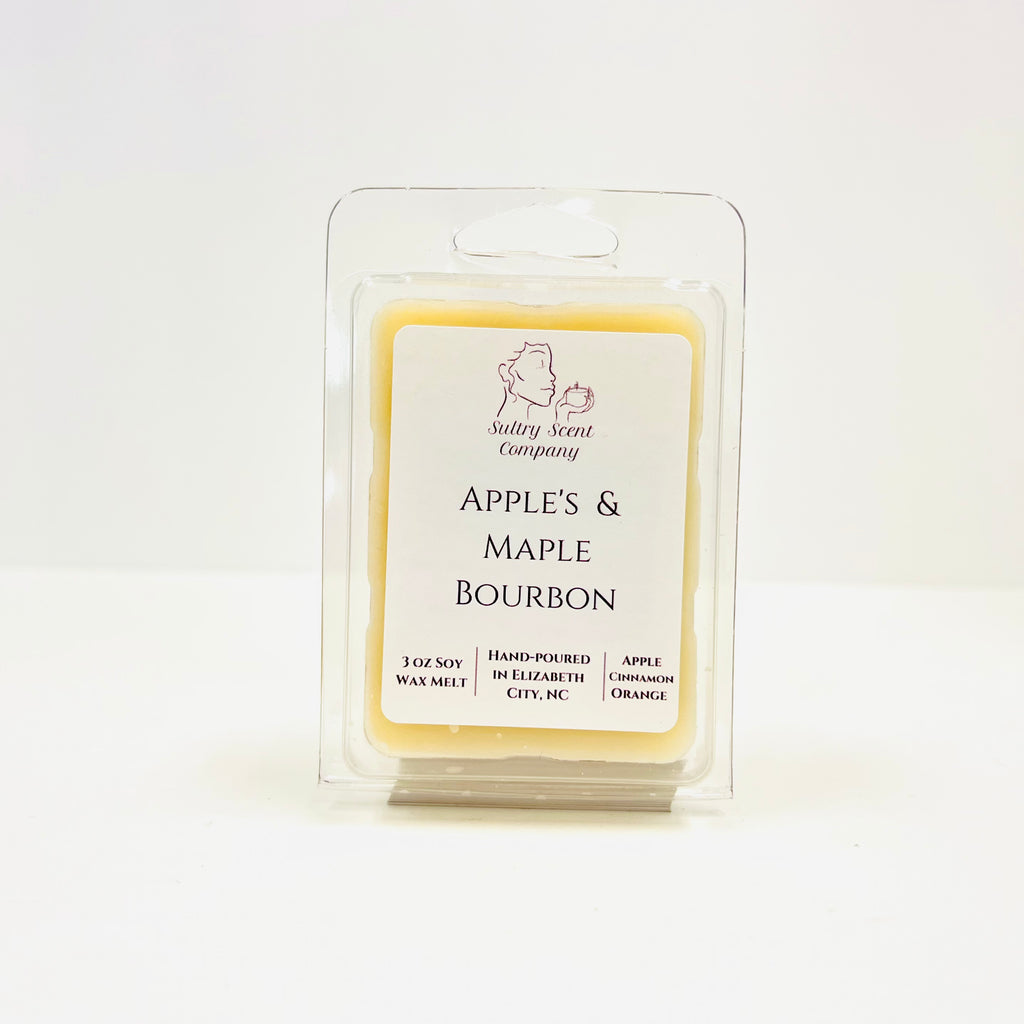 Apple & Maple Bourbon Wax Melt
$6.00
The maple bourbon soy wax melt has the pleasing scent of apple, cinnamon, bourbon, and vanilla. It's a great addition to your holiday esthetic! 
Ingredients:
- High-Quality essential oil-infused Fragrance Oils
- 100% handmade with soy wax

Net Contents: 3 oz.

Directions for use:

Remove the desired amount of wax melt from plastic packaging and place it into a wax melt warmer. Enjoy the long-lasting scent as the wax melts. Replace wax melt once you can no longer smell the scent.